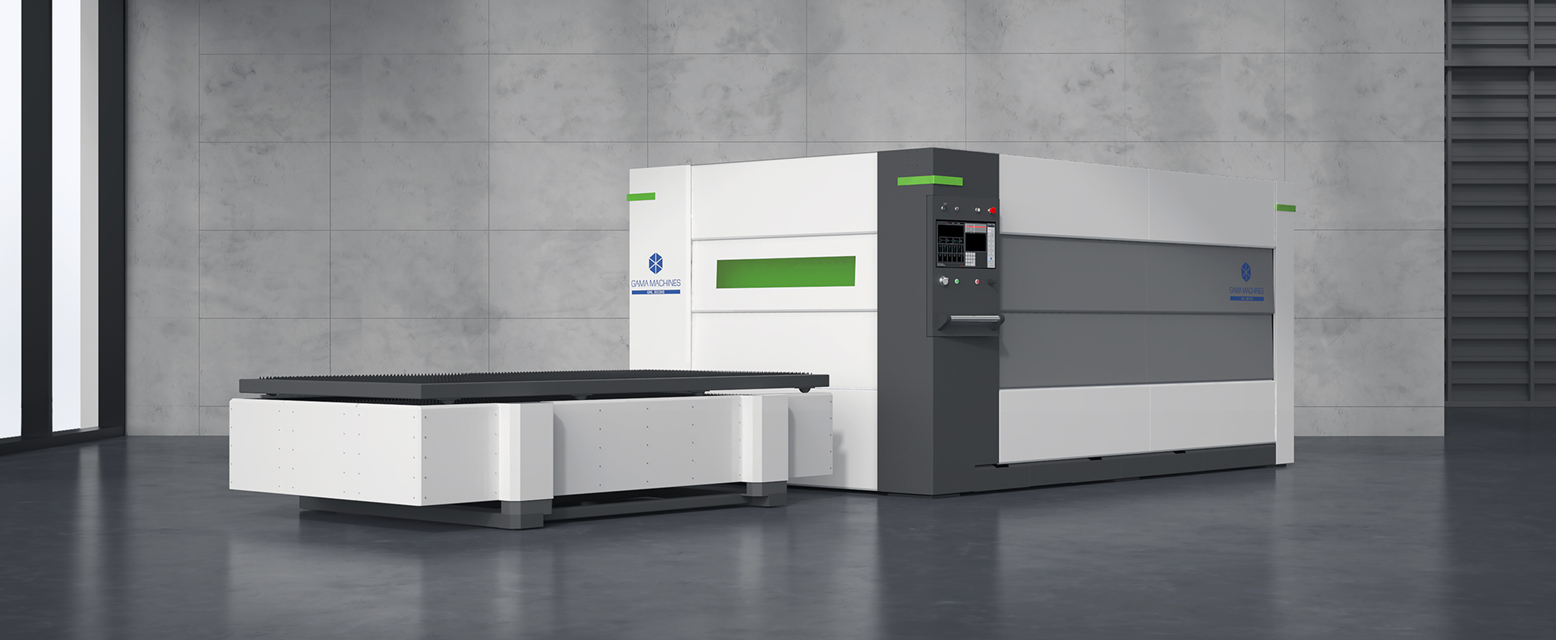 Laser cutting machines
---
CNC fiber cutting laser
GML3015-HS
quality and reliable machine, which is worth years of experience and development
Czech product with components from proven manufacturers
"local" product with a stable position on the market
Service support in direct connection with development, production and distribution
consultation and advice on choosing a machine for your operation
guarantee of service expertise
immediate feedback when solving possible problems
fast delivery of spare parts
Simple and clear operation
software in the Czech language
intuitive and simple operation
Basic parameters
Max. thickness for structural steel *
Max. thickness for stainless steel *
Max. thickness for aluminum *
Max. thickness for copper *
Max. thickness for brass *
*The stated values depend on the material composition, the configuration of the optical elements and the power of the laser. It is possible to cut other material than those mentioned here, eg FeZn, TiZn, Au, bronze.
Technical parameters
Max. working feed in the X axis
Max. working feed in the Y axis
Max. working feed in the Z axis
Simultaneous speed of X, Y axes
Acceleration of X, Y, Z axes
Ambient operating temperature
Machine equipment
IPG Photonics® laser source, upon agreement is also possible to supply from another manufacturer
Precitec® cutting head with automatic focus adjustment
control panel with 24" touch LCD monitor
CAD/CAM system
remote machine management and laser diagnostics
remote control using an Android device
possibility to connect to a local LAN network
automatic regulation of the height of the cutting nozzle above the LHCD material
guiding red laser beam
cooling unit
flue gas exhaust fan
camera system for monitoring the work process
lighting of the inner space of the protective box
Main components
Laser source
The cutting machines are equipped with fiber lasers produced by IPG Photonics™, the world's leading manufacturer of high-power fiber lasers. At the customer's request, we may also be able to use a laser source from another manufacturer.
Cutting head
Our cutting machines are equipped with process heads from the Precitec™ company, which are currently among the best on the market. The cutting head has a built-in autodiagnostics, the possibility of remote management.
Software
Based on almost twenty years of experience with laser cutting, we have developed a control system that takes into account the requirements for large-scale and small-series production, while maintaining clarity and easy operation of the machine. The control system is in the Czech language.
Cooling
We use our own cooling unit for cooling fiber lasers, which has two separate cooling circuits. These maintain a constant operating temperature of the laser source and external optics.
Machine movement
Movement in the X, X1, Y axes is ensured by high-performance linear motors with direct measuring, which have significantly higher dynamics and accuracy of movement compared to rotary motors, gearboxes and comb gears. All axes are equipped with a high-precision and rigid linear guide with central lubrication. This solution ensures high precision, positioning speed and long machine life.
Machine frame
The machine frame is manufactured as a weldment optimized for the required static and dynamic loads. The frame weldment is heat annealed and then machined as a single unit, which guarantees long-term dimensional stability and accuracy of the device.
Work tables
Material tables are designed as automatically exchangeable. Optionally, in case of limited space options, the machine can only be delivered with a pull-out table.
Do you have a question or do you need advice?